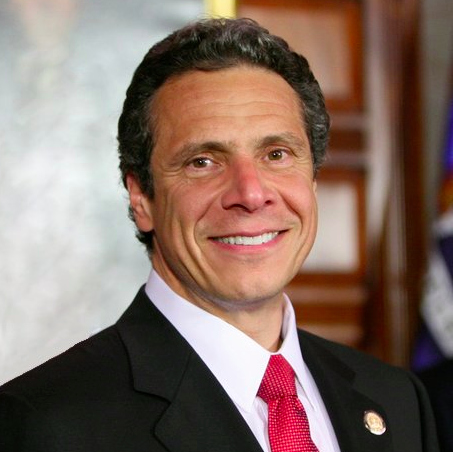 CUOMO PRESS RELEASE
Governor Andrew M. Cuomo this week outlined four major federal cuts, totaling more than $21.2 billion annually, that are part of policies the will hurt New York State. Cuomo declared that the cuts to New York State are disproportionate to the rest of the country – even as New York is the number one state contributor to the federal government, sending $48 billion more to Washington each year than is returned. Given the impact of the federal government's proposals, Governor Cuomo has mobilized a coalition to work with New York's Congressional Delegation to stop the cuts.
"These devastating federal cuts are a dagger in the heart to New York State, attacking needy healthcare patients, stripping away healthcare from children, forcing cuts on stressed hospitals and local governments and ultimately raising taxes on New Yorkers," Governor Cuomo said.
1. The Graham-Cassidy Bill 
The Graham-Cassidy bill was Congress' latest attempt to repeal the Affordable Care Act. The bill was projected to cost New York State a total of $40-60 billion by 2025 – more than any other state in the nation. The bill also jeopardized 1.2 million health care jobs in New York State, penalized states that expanded Medicaid and was written to end health care support totally in 2026, Cuomo stated. He urges New York's Congressional delegation to resist any attempt to resurrect the bill.
2. Federal Cuts to DSH – Disproportionate Share Hospital Payments 
Cuomo said that Congress failed to rescind Disproportionate Share Hospital payment cuts that became effective on October 1, reducing critical federal funding that reimburses hospitals through the Medicaid program for uncompensated health care costs. These cuts will decimate New York's hospitals and fall hardest on its public and safety net hospitals that are already strained and serve the neediest patient populations.
In the next 18 months, these cuts will cost New York State $1.1 billion – more than any other state, and will cost New York State hospitals $2.6 billion when fully phased in, according to Cuomo. Affected hospitals will include the Bon Secours health system.
3. Cuts to CHIP – Children's Health Insurance Program 
Cuomo said the federal Congress failed to reauthorize the Children's Health Insurance Program, an innovative health insurance program that was pioneered by New York State, under Governor Mario Cuomo, before becoming a national program. CHIP insures children in families at up to 400 percent of the federal poverty level, covering those who are otherwise not eligible for Medicaid.
Congress's failure to reauthorize CHIP jeopardizes coverage for 9 million children across the United States, including 330,000 in New York. The program provides comprehensive health care coverage for children, including coverage for routine checkups, immunizations, doctor visits, prescriptions, dental and vision care, inpatient and outpatient hospital care, laboratory and x-ray services and emergency services, says Cuomo.
4. Federal Tax Plan – Looming 
The proposed federal tax plan eliminates the deduction for State and local taxes, costing New York $17.5 billion annually. Instead of ensuring cuts to all New York taxpayers, the federal tax plan will create a scenario in which 3.3 million New Yorkers – the vast majority of whom are middle class – will be double taxed.
Governor Cuomo reiterated New York's plan to file a lawsuit if this provision passes on the basis of double taxation. Eliminating deductibility targets middle class New Yorkers.
New York State is again hit hardest of any state by the federal tax plan's inclusion of this provision, according to data from the Tax Foundation. Just five states – California, Illinois, New Jersey, Massachusetts, and New York – make up 50 percent of the revenues required to support the federal tax plan. The federal government's tax plan deliberately makes New York less competitive than other states to attract people and businesses.