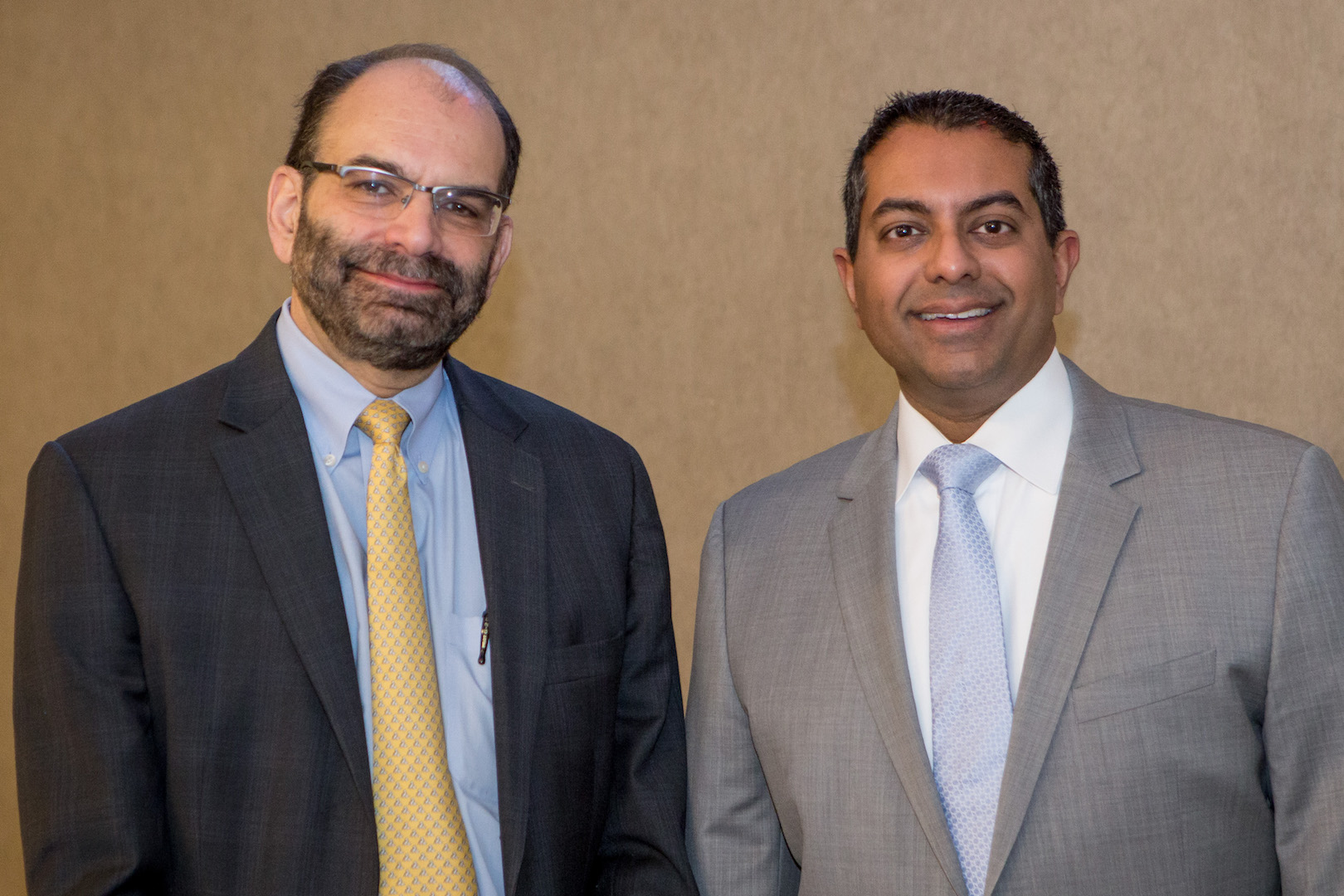 Good Samaritan Hospital announced last week the appointment of Cardiothoracic Surgeon Cary S. Passik, MD, FACS, to its WMCHealth Heart and Vascular Institute.
Dr. Passik is a highly respected Cardiothoracic Surgeon and Clinical Director with a national reputation and extensive background of practice, teaching and research in Adult Cardiothoracic Surgery. He is renowned for developing and refining innovative strategies to treat structural heart disease, particularly in patients who previously had no treatment alternatives. Dr. Passik joins Chirag Badami, MD, on the Good Samaritan Hospital Cardiothoracic Surgery Team, rounding out an impressive, celebrated program.
"With the support of WMCHealth and its nationally acclaimed Heart and Vascular Institute, advanced heart therapy is readily accessible to residents of Rockland and Orange counties and the surrounding area," said Mary Leahy, MD, CEO of Bon Secours Charity Health System, part of the Westchester Medical Center Health Network (WMCHealth). "The Good Samaritan Hospital Cardiac Surgery Program allows patients who require complex surgical intervention to stay in the region to receive expert care. Dr. Passik's strong, well-established background in academic surgery, education and research will continue to enhance our already highly distinguished team and department."
With the great demand for specialized cardiac care close to home, Dr. Passik will work in conjunction with WMCHealth to bring access to advanced procedures and techniques such as complex valve repair and replacement, all arterial revascularization, and aortic and reoperative surgery to local residents.
The WMCHealth Heart and Vascular Institute is boldly investing in the very best cardiovascular care for the Hudson River Valley – and through innovation and growth, is transforming local healthcare. It is a multi-specialty practice dedicated to providing comprehensive, high-quality cardiac and vascular services. It brings together many of the nation's best physicians in cardiology, cardiovascular surgery, cardiothoracic surgery and pediatric cardiovascular services, practicing in state-of-the-art facilities.
Dr. Passik joins Good Samaritan Hospital from Praxair Regional Heart and Vascular Center, of the Western Connecticut Health Network in Danbury, CT. As Chief of Cardiothoracic Surgery, he and his team were responsible for a large clinical series of double mammary bypass procedures. Dr. Passik was the first surgeon in Connecticut to perform surgical ventricular restoration for congestive heart failure, and to use sutureless aortic valves. Additionally, he developed a bloodless heart-surgery program in which 85 percent of elective surgical patients did not require transfusions after surgery. Dr. Passik also co-founded the Percutaneous Valve Program, and participated in eight international teaching and training missions to charity hospitals in Africa, China and Vietnam.
Earlier, he was the Associate Section Chief of Cardiac Surgery at one of the leading cardiac care facilities in the world, Yale New Haven Hospital, and was a Clinical Instructor in Surgery at the Yale School of Medicine.
Dr. Passik, a native New Yorker, received his medical degree from New York University School of Medicine and completed his cardiothoracic surgery residency at the Mayo Clinic in Rochester, MN. He completed his training in general surgery at Albert Einstein College of Medicine/Montefiore Medical Center, Bronx, NY. He is board-certified in thoracic surgery and general surgery and is committed to advancing his field and educating fellow surgeons as the Clinical Assistant Professor of Surgery at University of Vermont College of Medicine in Burlington, VT, and Assistant Professor of Surgery at New York Medical College in Valhalla, NY.
For more information or to make an appointment, please contact Josephine DiRaffaele, 845-368-8800.