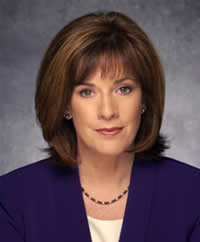 BY DIANE DIMOND
Consider the fates of two prominent Americans, comedian Louis C.K. and former President Bill Clinton. Both have been accused of serious sexual misconduct. But unlike the comedian, whose recent tiptoe back into show business has been met with howls of protest, Clinton continues to enjoy public adulation.
In this #MeToo era of enlightenment, how is it that a man (C.K.) who has admitted to exposing himself to women without their consent can be treated so differently than a man (Clinton) who has been accused of multiple acts of hands-on sexual assault and even rape?
A recent article in The Weekly Standard put the contrast between the public treatment of these two under the microscope. It got me thinking.
Louis C.K. was shamed into staying off television and the stage to perform an open-ended silent penitence for his sins. Last November, he released what many thought was a sincere apology, admitting, "These stories are true." He promised to step back to examine his behavior and "take a long time to listen." After staying out of the spotlight for the better part of a year, the comedian has quietly returned to his livelihood, making just a few appearances at a New York comedy club. Audience members walk out; protesters gather outside.
Clinton, on the other hand, recently enjoyed a very public tour with co-author James Patterson as they touted their book, "The President Is Missing." There were a few pithy questions for Clinton about his Monica Lewinsky sex scandal, but there was no hue and cry for the former president to disappear from public view. In fact, Clinton, along with his wife, Hillary, will soon set out on an extended and much-publicized speaking tour of North America — appearing in more than a dozen U.S. cities. Ticket prices range from $70 to VIP meet-and-greet tickets at $2,000.
Where is the fairness when a man accused of the most serious sex crimes — a man who first lied about sexual relations with a White House intern and then offered up only a tepid apology — can enjoy a higher standard of public acceptance than a man who admitted to his bad behavior and expressed remorse for masturbating in front of unsuspecting women? Do the #MeToo women of the Clinton era deserve less attention than the more recent victims of Louis C.K.?
That surely cannot be the case. The nation recently hung on every word of Christine Blasey Ford's testimony before the Senate, in which she alleged that a teenage Brett Kavanaugh forced himself on her in 1982. Kavanaugh vehemently denied the charges.
You know what else may have happened around that time? Juanita Broaddrick, a volunteer in Clinton's 1978 gubernatorial campaign in Arkansas, alleges he raped her at a hotel in Little Rock where he had summoned her for a meeting. She says she sustained a serious bite on her lip during the attack. "The last thing he said to me was, 'You better get some ice for that,'" Broaddrick said. "And he put on his sunglasses and walked out the door."
Carolyn Moffet, a legal secretary, claims that in 1979, Clinton exposed himself and demanded she perform a sex act on him. When she refused, she says, he tried to force her.
In 1980, then-Gov. Clinton visited the KLMN-TV offices. Former reporter Leslie Millwee alleges Clinton repeatedly made sexually suggestive comments and groped her from behind while pleasuring himself by rubbing against her. Several of her co-workers confirmed Millwee's claim.
There have been many detailed complaints about Clinton's sexual misconduct over the years.
In 1991, an Arkansas state trooper escorted Paula Jones to a hotel room to meet with Clinton. She would later charge him with exposing himself, propositioning her for sex and harassment.
Kathleen Willey, who was a White House aide in 1993, alleges then-President Clinton sexually assaulted her in a private study off the Oval Office. She calls Clinton a "serial sexual predator."
To some, this may be old news. But I'm hoping it serves as a clarion call to hypocrites everywhere who would demand permanent banishment for some while allowing others to skate. Let's judge all people by the same standard, no matter what their political party or station in life is.
An allegation is not always the truth. And certainly, there have been women who have made false claims of victimhood. But when multiple women come forward, all describing the same behavior, they deserve a fair hearing. So does the accused.
I, for one, will not be attending any of the upcoming "conversations" with the Clintons. I'd be too tempted to rise and holler, "J'accuse!"
Rockland County resident Diane Dimond is a journalist, author, and a regular contributing correspondent for the Investigation Discovery channel. To find out more about Dimond, visit her website at www.dianedimond.com