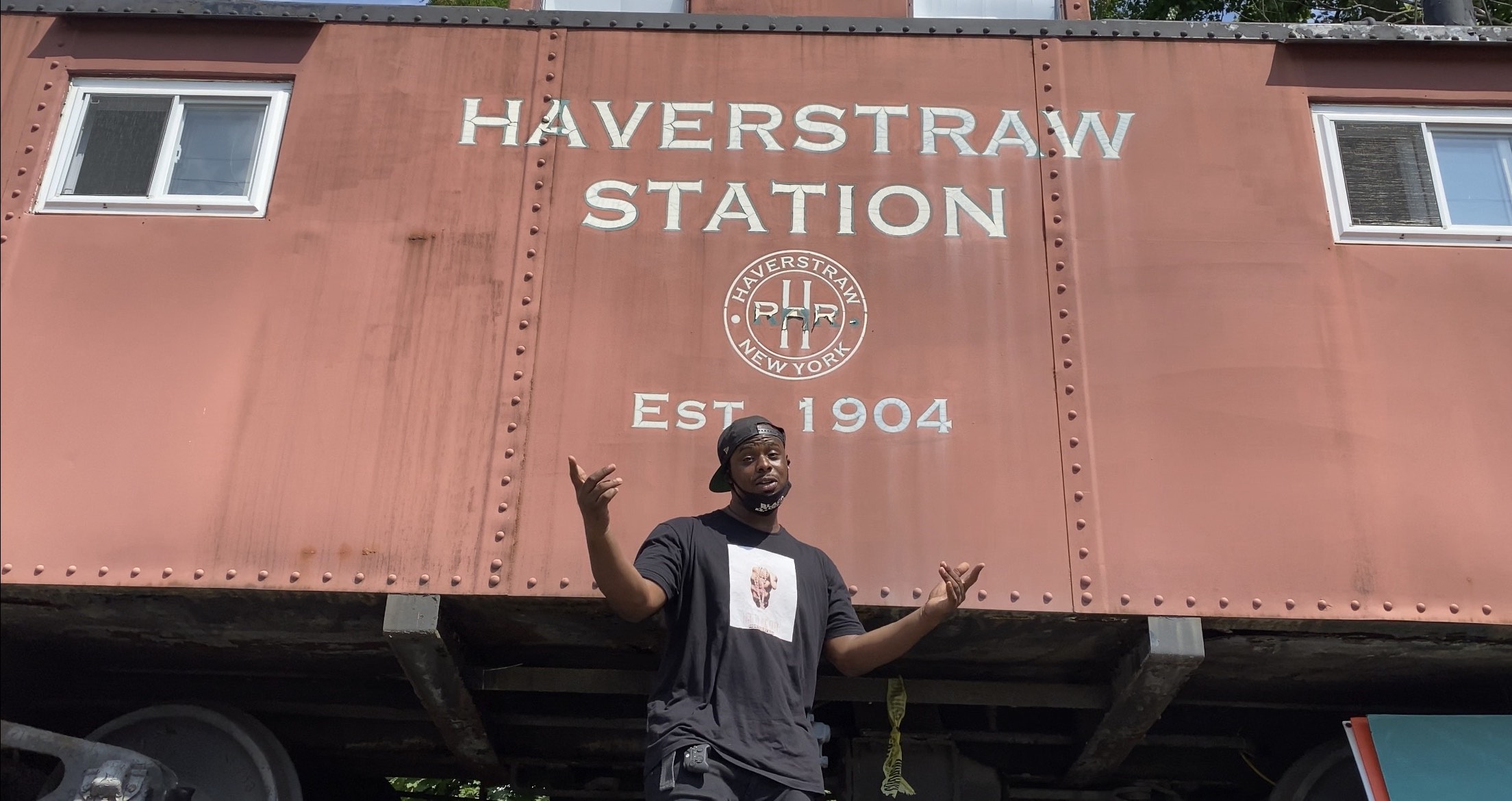 Jevohan Barnes, also known as Hova Beats, is a Rockland native looking to motivate his fellow artists. How does he do that? Through social media platforms and creating content online. Currently, the creator has over three social media platforms, which includes his new brand, "Motivation is Key NY", which was established in June 2021. Other platforms include 2022 Artists on The Come Up, Hova Beats, and Battlezone Barz.
Barnes has future plans of creating a showcase for other like-minded artists so that they can come together and collaborate on their creations. "I want to be more active with the community," said Barnes. He also has close ties with Haverstraw's VOH Basketball league, which was established in 2013 by Sean Stanley, also known as Bread Bronson or Wunda. What Stanley and Barnes have in common is that they are both musical artists from the Haverstraw area. "I always commend him (Stanley) because he paved the way for our community and for our people who have basketball dreams, or even those who play because they love the sport," said Barnes. He has plans of establishing his own team in the near future at the Haverstraw Community Center.
Before music came into play, the North Rockland Alumni by playing sports. He credits his motivation to play sports which opened a door to more opportunities for his music and fashion endeavors. You can catch him practicing his basketball skills at the Haverstraw Community Center, which has plans of being extended as a state-of-the-art outdoor fitness court with the support of MVP Health Care and National Fitness Campaign (NFC). 
Barnes knew that he wanted to get involved with musical production in 2012, but it wasn't until 2016 that he started making beats to songs, and then competing in beat battles as a result. Recently, Barnes was selected on famous hip-hop artist Fat Joe's project, "Connected, Vol. 2." where he got to put out his produced song, "4 Da Hometown", which is a reference to the Rockland/Haverstraw area. "Life is life, so you just have to make the best of it and leave your legacy, create one, and just pass it on to upcoming generations," said Barnes.
Barnes continues to stay heavily involved in the music community as he is a co-owner of the rapping contest, Battlezone Barz, along with Matt Rivera, also known as Cheap Wrestler. They have been hosting a lot of quarantine battles, but are happy to start attending new events in person. On June 18, American Coliseum Wrestling (ACW) will be coming to Haverstraw to team up with Battlezone Barz at around 1:35 PM before their wrestling event begins. Don't miss out on the community fun!
Barnes clothing brand, "Motivation is Key NY", is aimed for athletes and music enthusiasts to promote a healthy, active, and motivated lifestyle. To learn more about his brand, you can visit his instagram page @motivationiskeyny.